Electrical System Repair & Diagnostic
Most of the mechanical work of new cars and young cars is directly related to electrical parts. Oxidation of wires, breakage of sensors and computers can have costly effects on your car. Electrical systems are very complex. However, they become more stable. In Tuning Autonewart, we have a complete line of diagnostic equipment. Equipment, scanners and devices are more advanced than those used in other garages in Marbella.
Sometimes your car might need to get a full system check, not a offer to buy parts you might not require. We check the cause of the issue prior to prompting a serious auto repair. Tuning Autonewart do care about your car and also value your budget.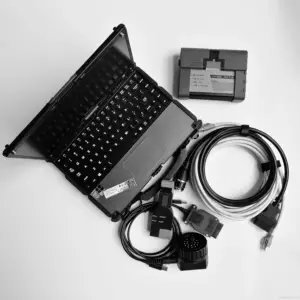 Car service Tuning Autonewart in Marbella provides include:
Alarms,
Central Locking,
Starters and Alternators,
E.F.I Diagnostics,
ABS/ Airbag Diagnostic,
Electric Windows,
GPS & etc.
Sometimes what seems like a serious repair may just be a software problem. Computers can drive your car now. Air conditioning systems, starters, alternators and many other parts can be monitored and diagnosed using a computer now. Our specialists will ensure that you don't spend more money on diagnostics and spare parts.
If you want your car diagnosed and be repaired by certified technician, just let us know at Tuning Autonewart. For your car repair needs, you can contact us at +34 604 188 965 / +34 684 188 965.